Emotionally Focused Therapy (EFT) for couples was conceptualized and published by Dr. Susan Johnson and her colleagues in the 1980s. EFT for couples has been developed primarily by Dr. Johnson since that time and research studies have found that EFT is an effective treatment for distressed couples with more than 70% of couples recovering from symptoms of relationship distress and approximately 90% show significant improvement.
Dr. Johnson found in her early observations of couples that relationships are attachment bonds, not bargains to be negotiated.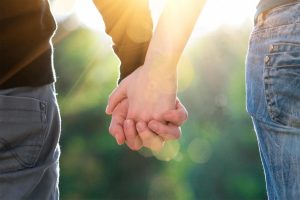 EFT offers couples a new experience of their relationship, not just behavior modification that is typically unsustainable over time. Typically when couples are guarded, hurt and don't feel secure in their relationships, they are unlikely to use the tools they learn at marriage workshops and through self-help books.
The EFT therapist utilizes principles and practices that enable couples to identify common patterns that define their conflict and enable partners to shift out of positions that often keep them stuck and feeling alone and defeated in their relationship. Couples often get stuck in these patterns as they attempt to be heard, understood and connected.
HOW IS EFT DIFFERENT FROM OTHER COUPLES THERAPIES?
EFT has extensive research that supports its effectiveness. Scientific research studies show that over 70 percent of couples in EFT went from distressed to healthy recovery, and 90 percent significantly improved, in 15 to 20 sessions. Perhaps more important, the results were stable two years later. Many other couples therapies provide improvement in about 35 percent of couples by the end of treatment; of those, between 30 and 50 percent relapse within two years.
HOW LONG WILL IT TAKE?
The length of your therapy will depend on how deep your conflicts are and how receptive both of you are to therapy. You may need fewer sessions to get back on track, or you may invest in more sessions to get to deeper problems that keep affecting your relationship. Couples therapy generally takes 12-30 sessions; however your assessment and treatment plan will be unique to you as a couple, and we will collaborate with you on how much time is appropriate for you.
WHAT IF IT'S TOO LATE?
It's hard after you've invested yourself in a relationship and get to this point. Even if you are ending your relationship, therapy can give you a healthier, less destructive way to close it. Also, therapy may help you find new solutions to the problems that made the relationship become so troubled.
What if one partner won't come in?
Sometimes it's less difficult to agree to just four or five sessions. Then if therapy is helpful you can continue.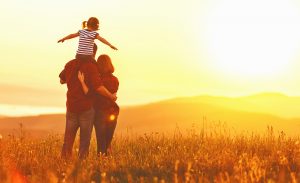 CAN EFT HELP IF THERE WAS AN AFFAIR?
We know it takes time for couples to heal from an affair. EFT can help couples develop a shared understanding about how the affair happened, go through a specific repair process and re-establish trust.
IS EFT APPROPRIATE FOR ALL KINDS OF COUPLES?
EFT is utilized all over the world and has been proven effective amongst various cultures, religions, and sexual orientation. EFT is contraindicated in cases where there is an ongoing or current affair, severe addiction, ongoing abuse and/or domestic violence.
HOW DO I FIND A THERAPIST TRAINED IN EFT?
Please visit our Therapist Directory or see our Affiliated sites for a list of EFT therapists outside of the Eastern Washington and North Idaho area:
Northern California Community for EFT