Core Skills #4 with Kathryn De Bruin
March 20, 2020

-

March 21, 2020

$450.00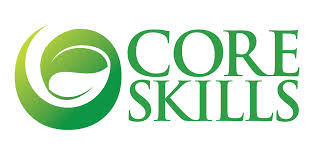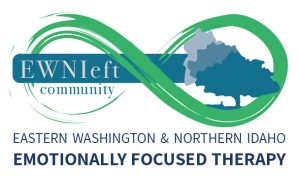 Friday March 20, 2020 1:00 PM-7:30 PM (no dinner break)
Saturday March 21, 2020 9:00-3:30 PM (working lunch/bring your own)
825 Hawthorne Ave, Tacoma Building
Whitworth University, Spokane, WA
---
TWO WAYS TO RECEIVE CONTINUING EDUCATION CREDIT
48 total CE's Available (must attend all 4 weekends) for no extra charge for Master's level therapists in Washington State through 
Washington Mental Health Counseling Association (#1816)
OR
12 CE's per weekend may be purchased (separately on your own) for $40 through R. Cassidy Seminars for Master's level and/or psychologists regardless of location/state. Here are the links. Please wait approximately 2 weeks AFTER your CS weekend before going to the link and making payment, it takes time to get all the names uploaded. They will take payment but you won't receive your CE certificate.
Click here for 12 CE's C.S. #1
Click here for 12 CE's for C.S. #2
Click here for 12 CE's for C.S. #3
Click here for 12 CE's for C.S. #4
Kathryn De Bruin, LMFT, Trainer
Kathryn is a marriage and Family Therapist in California. She is the founder of the EFT South Africa Community. She has a full-time private practice in San Diego, CA, where she works with children, couples and families. Kathryn teaches Play Therapy at the University of California San Diego, in the Play Therapy Program, and practicum at Bethel University. She serves as clinical supervisor to the Alliant Couple and Family Clinic.
For more information on Kathryn, visit her online at http://www.kathryndebruin.com

Perquisite: Core Skills Training is open to all therapists (or graduate students in a behavioral health program) who have taken an EFT Externship, are willing to participate in role plays, and to show a 15-20 minute segment from one of your sessions to the group. 
---
Showing a clip of your work is REQUIRED in order to receive an ICEEFT certificate of Core Skills completion. No Exceptions!
Session #4 March 20-21, 2020: Lead by Kathryn De Bruin. Continuing focus on Stage 2, working with primary emotion and emphasis on blamer softening change event. Third stage of EFT (steps 8-9) also addressed.
Learning Objectives:
D

escribe and analyze in-session examples of softening events using the softening mini-theory.

 

A

pply EFT practices used to process and deepen emotional responses informing internal patterns of emotional under-regulation and anxious responding.

D

emonstrate EFT interventions used to promote acceptance of underlying emotional experience.
De

monstrate EFT interventions used to conduct the enactment of blamer softening.

A

ssess her/his proficiency with Stage 2 skills used to restructure interactional positions.
Core Skills Training in EFT can contribute significantly to obtaining a certified EFT therapist designation. Check the www.iceeft.com website for further details.
---
CANCELLATION POLICY: Please understand: When you sign up and pay for this or any EWNIEFT event we count on those funds ahead to negotiate payment to our trainers. We are non-profit and each event must pay entirely for itself. If we can't meet our financial obligation to our trainers, they may not be willing to return. THEREFORE: Cancelations are allowed up to 30 days of the date of the weekend, less a $50 non-refundable administration fee. If you must cancel with less than 30 days notice you may apply the missed session or session fees to future EWNIEFT Community sponsored events up to 2 years later.  If you have paid and fail to attend a C.S. weekend for any reason without prior notification, no refund nor future compensation will be offered. No exceptions! Contact mailto:[email protected] for questions.