Getting Grounded with the EFT TANGO FRIDAY APRIL 24, 2020
April 24, 2020 @ 9:00 am

-

5:00 pm

$200.00 – $225.00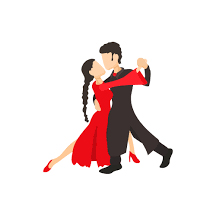 Due to the COVID19 pandemic, this course has been cancelled and money refunded to any who signed up. We will consider rescheduling it in the future. 
A Master Class for EFT therapists (who have attended at minimum an EFT Externship) to experience the "how to" of EFT with the TANGO. *Receive 6 CE's.
Come join our community and enjoy this workshop with Dr. Sharon Chatkupt-Lee and delve deeply into the heart and core of the "how to" of EFT.
REGISTRATION BEGINS AT 8:30 am workshop begins at 9:00 am
Location:  Venue TBD
*6 CE credits included if a Washington licensed/associate licensed LMHC, LMFT, LICSW. (pending approval process)
*Pay for 6 CE credits if from another state or a licensed psychologist with R. Cassidy Seminars. (pending approval process)
---
Getting grounded with the EFT Tango
Abstract
Getting Grounded in the EFT Tango is a one day course designed to help participants develop familiarity and skill in using the EFT Tango in their clinical work. With the EFT Tango we can be more oriented and confident in knowing how to balance process and cycle work with emotional access and deepening. By providing simple guideposts for the clinician to ground ourselves, then we are freed up to use more of ourselves in attunement and resonance.
---
Description
Traditionally we have taught Emotion Focused Therapy for couples as a model of steps and stages. For some people the steps and the stages are the comforting map of EFT, but for others the steps and the stages can be a real stumbling block that slows down the learning and fills people with insecurity. In Sue Johnson's most recent book, she is uses the EFT Tango to illustrate how we can move through individual, couple and family sessions moving easily from systemic work into emotional deepening and back into integration. We still use the steps and
stages to guide us in our work, but the EFT Tango can help us orient ourselves throughout the session regardless of step or stage.
This workshop is designed to give the clinician a firm grasp of using the EFT Tango. We will observe, practice, and experience the EFT Tango over and over again. We will watch sessions and break down the moves one at a time. We will develop simple hand holds that you can use in your session to help you feel oriented, confident and in charge of your sessions. We will practice each move of the tango and share the learning in small groups. This workshop will be lively and experiential.
---
Course Goals and Objectives
Define the EFT Tango and each of its moves.

Conceptualize clinicians interventions in a session through the lens of the EFT Tango.

Apply different moves of the EFT Tango to different struggles in couple therapy.

Use systemic skills to clarify a dynamic (Move 1) before dropping anchor (move 2)

Use a balance of emotional deepening skills in combination with increasing awareness skills to help clients expand emotional capacity while increasing awareness.

Use the EFT Tango to orient at moments of confusion and overwhelm or escalation.
---
Schedule
8:30-9:00 Registration
9-930 Introduction, didactic
930-1100 tape review and teaching
11-1215 move 1 teaching and experiential
1215-115 lunch
115-130 processing, discussion and questions
130-3 move 1 and working with reactivity
move 1 into 2, finding the stake experiential
3-430 stage one versus stage two and experiential
430-455 questions and integration
---
Meet Our Master Class Presenter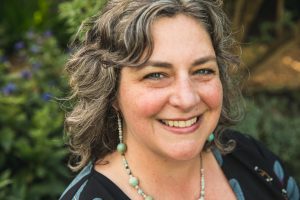 Dr. Sharon Chatkupt Lee, PsyD is a psychologist and an EFT Supervisor and ICEEFT Trainer with a full time practice in Portland, Oregon.
Sharon has been studying EFT since 2006 and began to build the EFT community in Portland and surrounding areas in 2012.
Dr. Lee is the Director of the Portland Center for Emotionally Focused Therapy www.pceft.com and a founding member of the Oregon Community of Emotionally Focused Therapists.
Sharon has special interests in supervision issues, trauma and yoga therapy.
www.drsharonlee.com
. Sharon lives in Portland with her husband, 2 teenagers and Huckleberry Finn the labradoodle who is also her coworker.